Classic Car Auto Glass Choices
We provide the restoration and hot rod community with quality reproduction classic car auto glass of various types. The options to choose from are listed below.
We can help you with a lot of different kinds of classic auto glass also including custom auto glass, hot rod glass, antique auto glass, obsolete auto glass and more! To see a partial list of auto makes for which we offer glass, click here.
How to select the right glass
Since every auto glass project is different we recommend you call us on (877) 882-4884 or e-mail us so we can make sure you get the right custom car glass for your project. Some of the options you can select from are: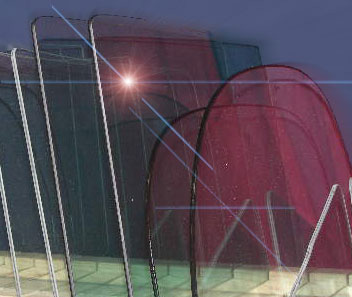 Grade of Glass
Logo and Data Scripting
We have some simple beliefs about business:
Treat folks with respect
Make a top quality product
Consistently meet all commitments.
This may seem simplistic, but unfortunately we experience too many businesses that have lost sight of these simple concepts.
Note:
Windshields are only supplied in laminated glass for safety reasons and US DOT requirements.
**We handle both flat glass and offer most bent or curved windows or windshields.** Please call for more information or fill out our contact form.